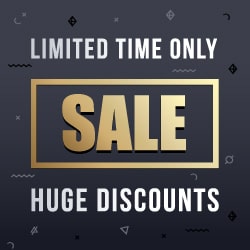 DIY SHIMMER SPRAY
DIY SHIMMER SPRAY FOR A GLITTERY  & SUNKISSED EFFECT
A body shimmer spray is a liquid that gleams, sparkles,  and creates a bronzing effect or a sun-kissed appearance. There are different types of shimmer spray, but what makes each different are the ingredients used in the formulation. A common ingredient used to make a shimmer spray includes; Rosewater, glycerine, distilled water, coconut water, coconut oil, alcohol-free witch hazel, aloe vera, colored essential oil, and mica you can purchase mica from TKB TRADING.
For a DIY shimmer spray, it is not advisable to use baby oil and eyeshadow as baby oil contains mineral oil that can clog your pores, turn makeup greasy and messy. Its also not advisable to use just rose water and mica, as it might result in a wet and watery look that can turn achy when it gets dry depending on the weather.
This recipe leaves your skin soft and shining. You need alcohol free witch hazel, coconut water or aloe vera, mica ( any gold, bronze, brown or white shade will do) or eyeshadow, distilled water, coconut oil ( as a carrier oil), and any essential oil such as lemon oil, lavender oil, cinnamon oil, rosemary oil, sweet orange oil, except tea tree oil. Tea tree oil has a strong smell that can be overwhelming.
You can also go for a three-ingredient shimmer spray if you have limited ingredients. It includes distilled water/alcohol-free witch hazel, eyeshadow/mica, and fractionalized coconut oil, Mix, and its ready.
IF YOU'RE INTERESTED IN BUYING AN AFFORDABLE SHIMMER SPRAY CHECK OUT OUR AUTHENTIC SHIMMER SPRAY.
INGREDIENTS
50ML perfume/spray bottle.
5 teaspoons alcohol-free witch hazel, or substitute with rose water
2 teaspoons of mica/ two little eye shadow pan
4 teaspoons fractionated coconut oil
7 drops of essential oil of your choice
2 teaspoon distilled water
A small clean bead ( to help mix better)
Directions
Clean your bottle for a safer end product, add seven drops of essential oil. Swirl and add 4 teaspoons of coconut oil, (always mix essential oil with a carrier oil.)
Add 5 teaspoons of alcohol-free witch hazel or rose water if you don't have witch hazel.
Next, add 2 teaspoons of distilled water, and swirl.
Then add your mica and shake very well.
Finally, add a little bead if you want to help it mix properly. cover your spray bottle. Try it on to see if you would like to make an adjustment or add more mica. The mica will settle at the base of the bottle so shake well before use and store in a cool dry place.
How to apply
Shake the bottle vigorously as the mica will settle at the bottom of the spray bottle. Moisturize if you are going to be spraying. Spray 5 inches away from your face/ body, while avoiding the eyes. Lastly do not forget to take pictures because you are beautiful.
By Esther Afolarin.
Leave a comment
You must be logged in to post a comment.