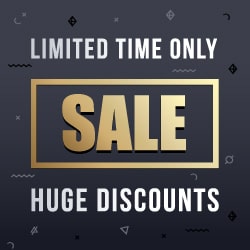 HOW TO GET SOFT SEXY PLUM LIPS (7) Tips

It's quite easy to get soft sexy plum lips with a few household ingredients such as coconut oil, sugar, e.t.c.
1) Don't Ignore Chapped Lips
Don't let dry lips go untreated, licking & biting is not going stop chapped lips, it's only going to get worst.  NEVER IGNORE CHAPPED LIPS, this applies to everyone, (men, women, ladies, dudes, & children).
2) Moisturize All The Time
Try having lip-balm/lipgloss around you at all times, and if you don't have any lip products, try moisturizing your lips with whatever you have. Worst case scenario use cooking oil, vaseline, lotion e.t.c. If you do not have any of these items, moisturize your lips with water rather than saliva. You can try moisturizing with our color-changing lipgloss known as Bonne Chance.
3) Exfoliate
It's simple and stress-free, exfoliate your lips while brushing with a soft toothbrush for 2 minutes twice a week, to get soft sexy plum lips.
 4) Quick lip scrub
Lip scrubs are a great way to repair chapped and dry skin, and they are pretty easy to make. The most effective lip-scrub is the honey brown sugar lip gloss, you can substitute the brown sugar with plain white sugar. You can purchase a ready-made  sugar lip scrub called "Fabulips." There are at least 18 DIY lip scrubs, they include;
5) Use Coconut Oil /Vitamin E capsule
Try using a Vitamin E  capsule and coconut oil as an overnight lip mask, Vitamin E helps soothe the lips while coconut oil helps moisturize the lips. Before going to bed apply a half teaspoon of vitamin E oil mixed with a half teaspoon of coconut oil, be sure to wipe it off in the morning.
6) Drink plenty of Water
Dehydration can make your lips and skin really dry. Proper hydration helps your skin glow and soft. At least four bottles a day!!!
7) Use Lip Product With SPF
Use an unscented lip product that has some sort of sunblock before going outside, to prevent you from getting a sunburn on your lips.
By Esther Afolarin
Leave a comment
You must be logged in to post a comment.